July 12th, 2012 by duane
When you're in High School, getting a car and the freedom it provides is a big deal. A lot of my friends had pretty nice rides… I can't say the same about my 1984 Chevy Celebrity Eurosport. That was one of the most inaccurately named cookie cutter cars ever belched out by the big three (perhaps seconds only the the "Reliant"). It was a pig… but I was a car stereo guy. I built a bandpass-style subwoofer enclosure, bought a cheap amp and a second-hand (removable) Alpine head unit and replaced the stock speakers. It sounded decent… and was plenty loud. We would pile into my car and make the "Gratiot loop": north from 8 Mile Road to around 14 Mile Road and back. We could spend hours just driving back and forth, talking to people in other cars, playing silly pranks, people watching and trying to get phone numbers.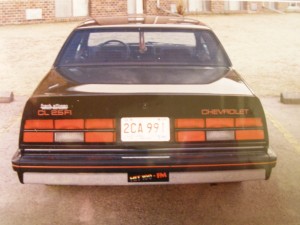 Occasionally, I would meet up with Dave Damore and head out to Gratiot. He was the kind of guy that knew way too much about cars for a 16-year-old. He built up a pretty mean Chevy Malibu, spending every spare dime he had on the performance parts… and not caring much about aesthetics. It was loud and fast, and that's all that mattered. For a little fun, he would talk trash to guys driving their parent's Mustang GTs (the alpha car of the 90's) and con them into a stoplight drag race. It was rarely a close race and even more rare for him to lose. Either way it was fun… and stupid… but mostly more of the former.
When Dave wanted to be a little more serious, he would look for some competition on French Road in Detroit. The stakes were higher and the area was more dangerous (at least to suburbanites like ourselves). Cruising took a back seat to flat out racing. This wasn't a social exercise, it was a pure adrenaline rush. Looking back, I think a lot of my love for cars and racing started there, in a dirty beige Malibu that smelled of oil, race fuel, and hot rubber.
Right out of high school, I started a decent paying job doing AutoCAD work. It paid well enough for me to get a better car: a 1989 Chrysler LeBaron GTC. With 174 horsepower and 200 lb/ft of torque, it was easy enough to get into trouble. I didn't have the car long enough to ever cruise in it. I was working nearly full time and going to college. Eventually, sleep deprivation got the better of me and I wrecked it on my way to work.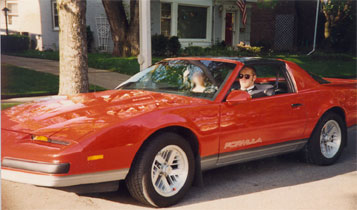 My next car was trouble: a 1989 Firebird Formula. Bright red, t-tops, V-8, WS6 package. I made a few upgrades and cruised Gratiot with my friends and/or girlfriend pretty regularly. It was a fair match for most of the other gas heads out there that were silly enough to street race. Luckily, I never really got into trouble with that car. I still own it, though it's sitting in my barn in desperate need of attention. I keep calling it my "retirement project"… someday I'd like to clean it up and take it out on Gratiot again.
I still love cars… I own a 1999 Camaro and race (legally) a Spec Racer in SCCA national events. I've loved driving several sporty Subaru models: a 1998 Impreza RS, a 2002 WRX, and now a 2011 Legacy GT. All very quick and fun to drive. The catch is, there's just not a cruising culture around me like that on Gratiot in my teens. Sure, there's the Woodward Dream Cruise and Cruisin' Gratiot events, but there barely more than a parade. Perhaps it's not so much the lack of a cruising culture as I've just gotten older.
Someday, I'll uncover my Camaro, uncork the exhaust and head out to the east side on a Friday night some time and test that theory…
Entry Filed under: Getting Into Trouble,Good Times,Remember When…