July 9th, 2009 by duane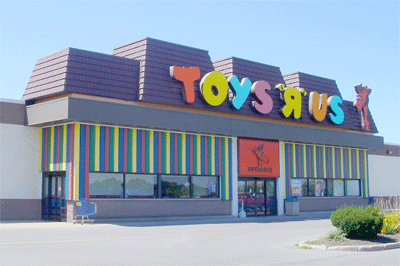 A trip to Toys R Us was a reward for good behavior. It was somewhere we could spend our hard-earned allowance on a new GI Joe figure or some LEGO sets. It was also like being inside of a museum of awesome, where the wares were categorized by types: action figures, building toys (including LEGO), radio-controlled toys and slot-car tracks, educational toys, board games, electronic games, and eventually video games.
Today, Toys R Us stores are organized (mostly) by whatever commercial property the toys are related to: all of the Spiderman-related toys together (regardless of type: action figure, r/c car, or even LEGO), all of the Harry Potter stuff, all of the Hanna Montana stuff. Sadly, it just reinforces the commercialism that was once criticized (and even disallowed before the late-70's) for children's programming based on products.
I came across a great blog post that traces the history of Toys R Us design and architecture from the 70's to today. I still remember Geoffrey the Giraffe's face welcoming me to the store…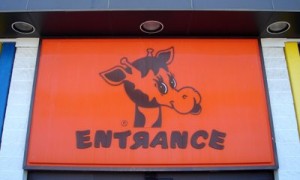 Entry Filed under: Uncategorized